To LOVE-Ru Darkness 1/6 Momo Beria Deviluke Darkness ver.
Both the original and this figure are aimed at the general public, but we hope you'll enjoy this exciting and charming figure that will make you forget all about it!
Buy at Surugaya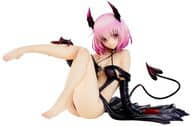 Watch Movie
The packaging is nothing to write home about. It was neatly packaged and the parts that are prone to color transfer were neatly wrapped in plastic.
This is a full body, face and lower body photo.
The molding is clean and there is nothing to be concerned about. The white, translucent skin tone is very impressive.
As this figure is not intended for adults, there is no cast off. Still, I found the lines of her chest and buttocks to be very attractive.
Toes, claws, tails, and other details have been carefully crafted to perfection.
This figure did not include any parts other than the body. (No pedestal either.)
You can take it out and display it right away.
Buy at Surugaya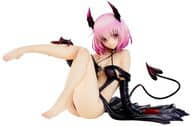 Free Shot
general comment
I got the impression that the details were very carefully crafted. The skin tone is especially beautiful and stunning.
I have no complaints about the molding either. The paint job is also very clean and it's unlikely that you'll feel like you've failed in your purchase.
Even though this is not intended for adults, the synergy between the revealing costume and the beautiful skin made it a work of art that I couldn't help but admire.
Other works by this manufacturer
ほかのユニオンクリエイティブの作品を見る
To Love Ru Items