I took a picture of the "Aneto Boin Hanamaru Rurisu" sold by Daiki Kougyo.
I purchased this figure because I don't think I've ever taken a picture of an older sister character before. Please enjoy the photos of the figure with its very sleek bust.
Buy at FANZA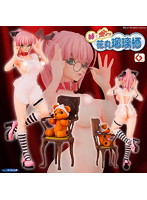 Buy at Surugaya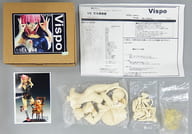 Watch Movie
As for the packaging, it is not much different from other figures. It was carefully packed with plastic cushioning.
The apron can be cast off. The apron doesn't hide the breasts, does it?
It is recommended for 18 years old and over, but the local modeling was surprisingly simple.
It is a small item. I had the impression that the small items were carefully made. I was especially surprised at the attention to detail on the chairs.
The stuffed bear (?) is also surprisingly heavy. I was surprised at how heavy the stuffed bear was.
The apron was made of a fairly soft material, which made it easy to cast off.
The tricky part is that these glasses need to be processed by the buyer themselves.
The processing is just a matter of cutting them apart and bending them, but it is surprisingly difficult to bend them to fit your face, so you need to be careful when processing them.
Buy at FANZA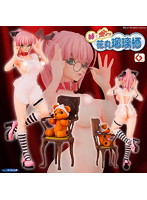 Buy at Surugaya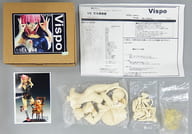 Free Shot
general comment
As the title says, "Sister and Boyne", the breasts are made very large, so if you like big breasts, you'll enjoy this one.
As for the molding, it was carefully made, including the accessories. The work was created quite a long time ago, but I think the work is as good as it is today.
The drawback is that
・The glasses are processed by the purchaser themselves.
・The apron dowels do not fit properly and the apron does not fit nicely.
・There are no instructions for casting off or eyeglass processing.
There are a few points.
In particular, I honestly feel that I wanted the glasses to come with a neatly sculpted one.
Other works by this manufacturer
Aneto Boin Items