I took a picture of "Monobe no Sumi", which is sold by Q-Six.
I recently purchased a game, so while I was playing, I also bought a figure.
There are two types of scrub (navy blue), scrub (white), each expression is a little different.
Although she is young in appearance, she is the same age as the main character, and her expression as if she can see through something is different from that of the main character, Natsuha.
We did a photo shoot this time as well, so please enjoy her charm.
Buy at FANZA
Buy at Surugaya
Watch Movie
As for the packaging, the figures were generally the same and were carefully packaged in a plastic protective case with plenty of space.
The contents included a figure, a stand, a tube top bathing suit for dressing up, an instruction manual, and a spare school swimsuit. I'll mention it later, but since this figure has a high degree of dress-up difficulty, the fact that it comes with instructions and a spare Sukumizu is very impressive.
It will be a full body photo of the default school swimsuit and the tube top swimsuit of the change of clothes.
Her physique has a strong lingering youthfulness, and her breasts have little to no fullness.
You can enjoy two different outfits: a maniacal school swimsuit and a sexy tube-top swimsuit.
Of course, cast-offs are also possible. However, you need to be cautious about changing the clothes on your "sukumizu" because it is quite difficult.
This sukumizu is made of a stretchable material rather than a baht split, so it can be taken off like a real sukumizu.
Even though it was made of stretchable material, we had to stretch the swimsuit considerably, such as at the hips and legs, so we changed with a trepidation.
In addition to coming with a spare swimsuit, it is also sold as a stand-alone swimsuit, so even if it happens to be torn, it is okay.
The response of the manufacturer around here was kind and favorable.
Buy at FANZA
Buy at Surugaya
Free shot
general comment
Sumi-chan is set up as a "yokai" figure, which makes her a figure with a somewhat mysterious charm.
Because the Sukumizu is made from a material that actually stretches, I felt that the ability to recreate the half-undressed state was a strength.
Please note that the age of this figure is 15 years and up, making it a very wholesome figure. Put them up in your room in awe!
As for the drawback, I think it's the material of the figures, but I did notice a strange smell (rubbery smell) coming from the swimsuit. However, the problem with the quality is the content, and since there was no color transfer of the Sukumizu, I don't think it's necessary to worry about that much.
Of course, the workmanship of the figure is great, but it's also a good example of how the product was designed with the user in mind, such as the included instruction manual and the spare water bottle.
Original Work
Watch at FANZA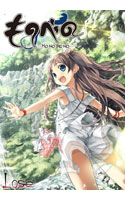 Watch at DLSite
Other works by this manufacturer
Monobeno Items