Comic Aun illustrated by Inuburo Kokutenmyo
At the beginning of the sale, it was shocked, "Can you release such a loli thing normally?"
While posing with a disgusting face, she takes a pose that shows off, and she can just catch the temptation.
An almost flat little breast is very attractive. The word "loli puni" is perfect for Loli.
Cast Off
Even if you say cast-off, you just take a towel on your waist.
But that's probably the most interesting part. However, due to regulations, we have blurred the local area.
The modeling has only one streak, and it may look good for people who don't. If you are worried, get it and take a closer look.
Accessories
Items such as ducks and plastic washbasins are reproduced in Japanese bathrooms. Small items were also carefully crafted, and especially the basin prints were reproduced in detail.
Even frosted glass has an exquisite degree of transparency that is likely to be visible.
The parts where small points such as shish and rocker keys are reproduced can be exchanged.
There is a mark like a dent on the knee part because of the modeling problem, but it is a part that is not visible for normal decoration, so you may not mind if you decorate it.
The palms and soles of the feet had no modeling and were slippery.
Free Shot
General Comment
The small breasts, buttocks, and unconstricted body are all shaped to make you feel youthful.
A postcard is also included with the purchaser's benefit. The pose is different from the figure, but since the figure in this pose is sold separately, it is also possible to purchase a postcard pose figure.
The molding is beautifully made to the finest details, and it is a dish that can be enjoyed even when decorated.
However, when decorating, make sure you get the understanding of your family and friends before decorating.
I live alone and have no friends, so it's fine.
By the way, this child is a child of the cover of a magazine called "Shoujotengoku", and seems to be "Kokutenmyo" when read upside down. So that's it···
Related products of this character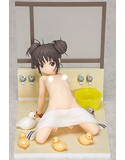 コミック阿吽 illustrated by いぬぶろ「国天妙」[再販]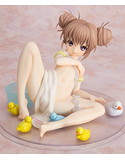 国天妙 すぺしゃる パステルマロン illustrated by いぬぶろ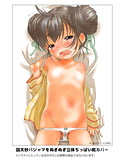 国天妙 ぱじゃまでぬぎぬぎ 立体ちっぱい枕カバー illustrated byいぬぶろ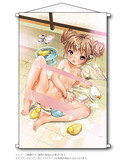 国天妙 すぺしゃる パステルマロン B2タペストリー illustrated byいぬぶろ