From Queen's Blade, I photographed the figure of Adora Queen Aldora. When I first learned about this character, it was a product that seemed to have a particularly impressive impact (especially the crotch …). The photos to be introduced here are "2P color" versions.
Although it is a small body, the sharp expression is very dignified and you can feel dignity.
Cast Off
There are lots of attractive things that can be seen by casting off, such as a well-balanced body, a firm buttocks, and a surprisingly large breast. Unfortunately, the 肉裂秘剣 (secret creeper) is not removable.
It has a slightly more mature impression than the official illustration.
Accessories
This figure has quite a lot of accessory parts, arm parts, face parts, weapons such as the sword "Demon's Blade", the right eye patch, and the evil eye open state. So you can enjoy the appreciation in quite a variety of patterns depending on the combination.
The parts of the crotch "French Hidden Sword" are connected by ball joints and can be moved freely to some extent.
The evil eye of the right eye can be removed and recombined.
By rearranging the parts, it is possible to do "pose of the sword sword", and it seems to be emphasizing that arm parts and face parts are also attached for that.
Free Shot
General Comment
In the official illustration, the character is like a little girl, but in the figure, it looks a little mature, and the queen's atmosphere is handsome.
However, if you were expecting a girl like the official illustration, you may feel a little disappointed.
Also, many sharp parts are used, and it is important to note that the surface of the figure is finely scratched during the cast-off process.
The parts that I felt as shortcomings were that much, the modeling was wonderful, and the attached parts were abundant, so I think that you can enjoy watching with various poses and parts patterns.
Related products of this character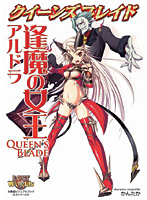 クイーンズブレイド 逢魔の女王 アルドラ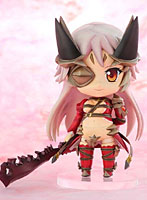 ねんどろいど クイーンズブレイド アルドラ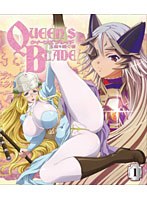 クイーンズブレイド 玉座を継ぐ者 第1巻 (ブルーレイディスク)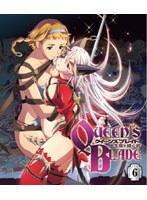 クイーンズブレイド 玉座を継ぐ者 第6巻 (ブルーレイディスク)